Our Team
Background
Since 1969, our firm has been providing quality, personalized financial guidance to local individuals and businesses. We prepare Individual, Partnership, LLC, Corporations, Trust and Estate Tax returns. Our expertise includes tax planning strategies for individuals, business, estates and trust, tax preparation, and accounting services.
Kathryn A. Moore, EA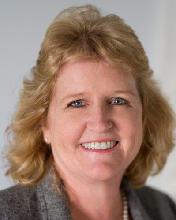 kathy.moore@tastra.com
Kathryn "Kathy" Moore has been preparing taxes for over 35 years. She became an Enrolled Agent in 1988, and thus is able to represent taxpayers at all levels of the IRS up to U.S. Tax Court. She joined the National Association of Enrolled Agents in 1989, and has been active in the Hawaii Society of Enrolled Agents. She completed the National Association of Enrolled Agents high level educational program in the National Tax Practice Institute, and became a Fellow in that organization in 1992. She has a Bachelor of Business Administration & Finance degree from the University of Hawaii. She currently sits on the Christian Education Board at her church.
Kathy is very supportive of the arts and education in Hawaii. She is an active member of her church and enjoys spending time outdoors. She is married with 3 children.
Pamela P Klein, CPA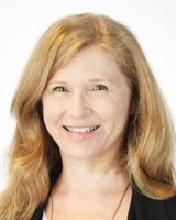 pamela.klein@tastra.com
Pamela "Pam" Klein is a graduate of Golden Gate University with an MBA in Taxation and University of Hawaii with a Bachelor of Science in Mathematics.  Pam has been practicing in the tax and accounting industry for over 35 years and has been a licensed CPA since 1985.  She began her career at Pearson, Del Prete CPA's in the San Francisco bay area, and went on to start a CPA practice of her own.  After moving to the Los Angeles area in 1991 she has worked for several small practices, the last one being O'Brien and Co, which merged with PDM, LLP in Torrance, California.
Pam works with a broad range of clients - individuals, small businesses, trusts, estates and non-profits. This gives her a well-rounded perspective and experience across many different industries.  Her clients are supported by her excellent attention to detail. They like that she is thorough with all the work required and responsive to their specific needs.
Pam previously served as Treasurer on the Board of Directors of the Hermosa Beach Education Foundation, a fund-raising organization for the Hermosa Beach public schools for 8 years.
Sarah A Fucito, Tax Preparer/Manager 
Sarah Fucito is our assistant tax preparer/office manager. She graduated with honors with a Bachelor's of Business Administration in Finance from the University of San Diego in 2017.  Prior to working at Tax Strategies, Sarah was a client customer assistant at UBS Financial and a manager at Enterprise Holdings.  Sarah was recently married in 2020. In her spare time, Sarah likes to hike, travel and go to the beach!
Peniela Rand, Staff Accountant 
Peniela Rand is our bookkeeper.  She has been with Tax Strategies since February 2017.  She has over 14 years of experience in accounting management and bookkeeping.  She has a Bachelor's of Business Administration, major in Accounting from the University of Hawaii, Shidler College of Business.  Peniela is married with four young children. Peniela enjoys spending time with her family and is active in her church.